An Alaska Wilderness Adventure

Summer, 2006 session(s):

Small group size, 6 -12 campers with double tent occupancy. Proper gear is required (ex. - tent, pack, boots, water bottle,... a packing list is available). Included is land transport to destinations, camp meals and non-alcoholic beverages, campsites, park system bus transport, park fees and tolls, evening campfires, white water raft trip, sled dog demonstration, ranger/naturalist talks, unlimited hiking and photography, 24 hours of daylight, and more. Extra fee activities can include scenic flight tours, restaurant meals and showers, to name a few.
Join us for a fantastic arctic journey of learning, discovery and adventure you will never forget!




Departure dates and fees

from Anchorage or Fairbanks (excluding airfare to and from Anchorage or Fairbanks; we can help with flight connections). Please call or e-mail for most up-to-date trip information, itinerary, session dates, and group discount rates...


Thursday, June 29 - Friday, July 7; 9 days, 8 nights in Alaska. Explore Denali National Park with excursions in the Kenai Peninsula - $845 per person ($795 if booked before April 1). Camping at designated campgrounds or backcountry areas designated for backcountry use. Final itinerary pending and somewhat flexible (some activities are weather dependent). Non-refundable deposit of $150 per person due with reservation booking; final payment due 60 days prior to departure date. Reservations made within 60 days of departure, provided trip space is available, and camp sites, park bus transportation, itinerary events still have openings, will require full payment at time of booking.



Looking ahead a bit... an "Alaska wilderness adventure" for summer, 2007 can be explored for those planning vacations beyond this coming summer. Exact dates are not set, though your preferences for certain summer vacation weeks could influence departure dates provided sufficient numbers of participants are interested at that time.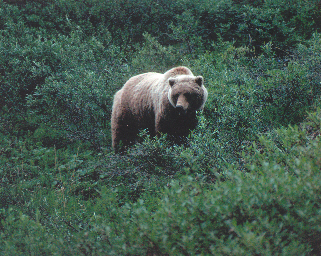 There are inherent risks associated with hiking, rafting, and camping in wilderness country. All participants should be in excellent health, in good physical condition, and exercise responsible decision making while traveling in Alaska. All trip participants will be considerate of fellow group members as well as other travelers, park personnel, and native Alaskans. Call or e-mail Backcountry Adventures to request our brochure, to be current with the latest information, and to make your reservations. Space is limited; early reservations are recommended.